About MCEF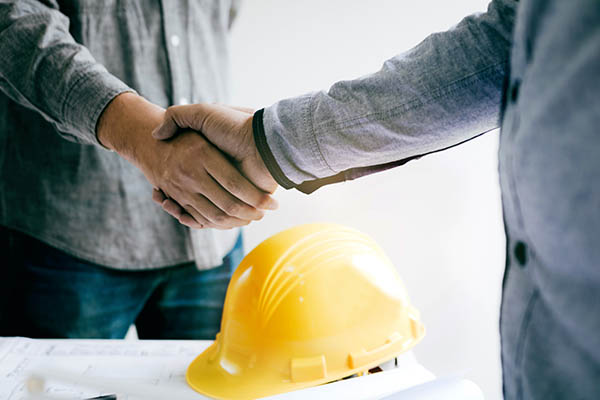 The Mississippi Construction Education Foundation (MCEF) is a non-profit organization whose mission is to promote careers, recruit capable individuals, and train a quality workforce for the construction industry in Mississippi. In 1996, a coalition of construction associations formed MCEF.
Ten major trade associations are represented on MCEF's board:
MS Associated Builders & Contractors
MS Associated General Contractors
American Subcontractors Association
Home Builders Association of MS
MS Asphalt Association
MS Concrete Industries Association
MS Manufacturers Association
MS Road Builders Association
National Assoc. of Women in Construction
Brick Industry Association
Workforce Training and Credentialing
MCEF offers Workforce Training and Credentialing in the Construction, Maintenance and Manufacturing Trades.
MCEF IS THE DESIGNATED NCCER TRAINING SPONSOR FOR MISSISSIPPI and provides workforce training and credentialing as the state's Accredited Training Sponsor for the National Center for Construction Education and Research (NCCER). With programs in high schools, community colleges, and industry, MCEF utilizes the NCCER curriculum which is a nationally-recognized, competency based, standardized training curriculum offering permanent credentials for a skilled workforce.
MCEF IS AN NCCER ASSESSMENT CENTER and offers experienced craft workers the opportunity to achieve a journey-level credential through exams in over 50 trades. Academic assessments are also available for use by schools and colleges to measure student learning and enhance program effectiveness.
MCEF AND THE MISSISSIPPI DEPARTMENT OF EDUCATION have a long-term partnership with industry and education to expand construction and manufacturing career opportunities with NCCER training. MCEF has four regional directors who work with all high school career and technical education directors and instructors in the state as well as local industry.
Training for NCCER certification
MCEF PROVIDES FOUR TYPES OF TRAINING FOR WHICH NCCER CERTIFICATION MAY BE EARNED:
HIGH SCHOOL CAREER & TECHNICAL. MCEF provides NCCER credentials and training documentation for approximately 5,000 students annually enrolled in 186 different trade programs in 110 construction career and technical education centers in Mississippi. Also, MCEF provides the mandatory NCCER training and certification for the instructors and test proctors.
ADULT CRAFT PROFESSIONALS/APPRENTICESHIP. MCEF has 11 trades approved for Department of Labor (DOL) registered apprenticeship: Carpentry, HVAC, Electrical, Sheet Metal, Plumbing, Heavy Equipment, Instrumentation, Ironworker-Structural, Millwright, Welding And Pipefitting. Adults 18 and over may enroll in these classes.
SKILL UPGRADE CLASSES. MCEF offers short-term skill upgrade classes based on need, such as welding, electrical test meter usage, equipment use, and journey prep courses in plumbing and electrical.
OUTREACH TRAINING. MCEF partners with organizations and state agencies to train people for entry into the construction trades, to change careers, or to upgrade their skills. Typically, this training is short-term and includes classroom instruction in core construction skills plus intensive "hands-on" training.
Forms
Events