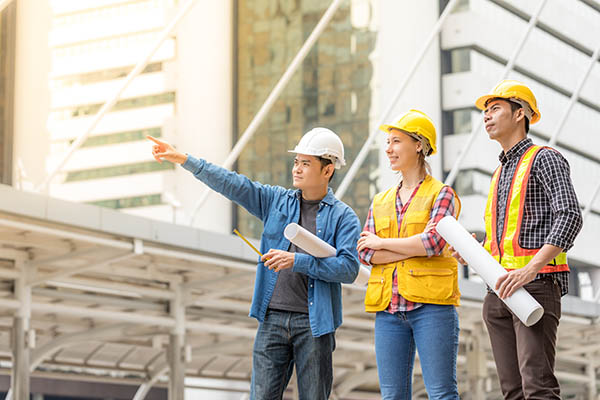 Since our founding in 1996 by commercial contractors and industry leaders taking a proactive approach to solving their workforce needs, the Mississippi Construction Education Foundation has stood as a forward-thinking advocate for students, instructors and workers.
What began as a mere vision in 1996 has grown into a nationally recognized coalition that is preparing Mississippians for successful careers in construction and manufacturing while promoting job opportunities in the industry.
We are proud of the remarkable progress that we, along with an array of dedicated partners, are making to provide high quality, state-of-the-art training programs. And we are prouder still of the many students who have completed those programs to become successful craft professionals. They're a key part of Mississippi's economy, and we want to ensure our skilled workforce continues finding job opportunities well into the future ― stable, high-paying jobs with advancement opportunities that can sustain families and communities.
This momentum must continue. In the next two years, Mississippi will need more than 80,000 craft professionals to meet the needs of the state's growing construction and manufacturing industries. We remain committed to working to ensure those jobs are filled by skilled and qualified Mississippians.
Our wide-ranging package of programs and services is supporting the growing need for traditional craft workers such as welders, carpenters and electricians. We are aggressively introducing middle school and high school students to craft career possibilities, expanding partnerships with the state's community colleges, and building on our position as a national leader to create additional learning opportunities in science, technology, engineering and mathematics.
MCEF is fortunate to have so many like-minded and dedicated partners in Mississippi who are working toward the same goals. Without their support, we wouldn't get very far. But the truth is that our most influential partner is you.
Each of us has a role to play in promoting the rewarding careers available in Mississippi's growing construction and manufacturing industries. Please support MCEF's efforts by being a positive advocate in your community for career and technical education. With everyone moving forward together, success will surely follow.