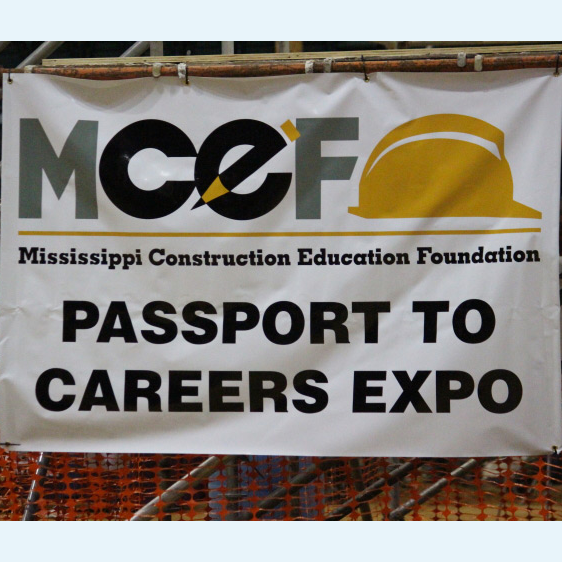 PASSPORT TO CAREERS EXPO
How do you see your students' futures? Are there career options that have not been explored? Don't miss out on this opportunity for your students to learn about paths to careers in construction, manufacturing, industrial maintenance, and energy by being a part of it! Leading agencies, large contractors, manufacturers, and other businesses will show groups of Mississippi 8th grade students up close and personal the increasing opportunities for careers in these fields. As they walk the through the Passport to Careers (P2C) Expo, they will participate in hands-on skills as well as experience the latest tools, equipment, and technology. Get your students, teachers, counselors excited about these career possibilities by viewing the videos at Build Your Future.
P2C Expo Registration Information
Working in partnership: Mississippi Department of Education | Build Your Future & Industry
Contact Information:
Dianna Zendejas
P2C Expo Committee Chair
MS Construction Education Foundation (MCEF)
5165 Old Brandon Road
Pearl, MS 39208
Phone: 601-605-2989
E-Mail: dianna@mcef.net
Additional information will be provided to registered groups.
The Passport to Careers Expo for 8th grade students will be held in conjunction with the 2020 MCEF/SkillsUSA State Championship which is included in the tour.
When: The P2C Expo 2020 has been cancelled. P2C Expo 2021 will be March 9-10, 2021.
Student tours will be scheduled between 8:30 a.m. and 3:00 p.m.
Deadline for Registration: Deadline for registration is Friday, April 3, 2020. (Space limited to 1,000 students per day. Email dianna@mcef.net to register.)
Where: Fordice Equine Center, Mississippi Fair Grounds 1207 Mississippi Street—Jackson, MS
How: Transportation must be provided by the school.
Cost: No admission fee or charge.
Meals: **Lunches WILL NOT be available for purchase this year. Groups may bring their lunches and eat in the Fordice Equine Center. **
Tours: Groups will be allowed to tour the MCEF/SkillsUSA State Championship and the P2C Expo. Groups must stay together and chaperones must remain with their groups. Student groups will be given a "safety minute" briefing by an industry professional from the MS Associated Builders and Contractors.